How to make your presentation a success?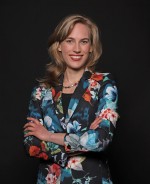 Marloes ten Kate (Scientific Storytelling, Take the Stage, www.marloestenkate.nl)
Learn a simple method to boost your presentation to the next level. Communicating complex scientific knowledge is an art. The further you progress in your study or carreer, the more complex the information will be that you will need to communicate. Fortunately, communicating about it does not have to be hard. Discover how to present your message clear and concise via a simple process. The lecture takes around 30 minutes, with some room for questions at the end.
Marloes will host the presentation two times in the Atlas Room of the Koningsberger building (right next to the company market) at 16:00 - 16:30h and at 17:00 - 17:30h.
About the speaker - Marloes ten Kate
Marloes is a former science journalist and presenter. She founded Scientific Storytelling and Take the Stage, especially for academics that want to improve their presenting skills. She trained thousands of speakers how to better communicate their scientific story. Her expertises are storytelling and verbal presentation skills.
Photo: Ap van den Driessche